Aside from your home's exterior, your foyer would be the first thing people will notice the moment they step foot into your house. Spice it up by getting additions remodeling from design-build experts. They can turn your interior around and magically make it more attractive than ever. Yes, it's on the costly side, but it's the best value for money. It will give you a quality transformation that you might not get through DIYs. With that said, here are some tricks and tips you should try with your interior design team.
Patterned Walls
Plain walls are boring. They lack life and they are pretty common. Instead of painting your walls with a single color and decorating it with picture frames, try drawing a picture on it. You can have geometric shapes or single lines. Then as you go on from one shape to another, paint it in different colors. You can go with monochromatic ones or you can check the color wheel for references on which shades go best. You can elevate this trick by doing murals. That would look like you have a work of art plastered all over your entryway. As you walk in, you will be automatically met with an image that makes you enjoy being home.
Oversized Mirrors
Mirrors are classic decorations. They are not too fancy and they don't overwhelm the entire room either. Having one or two oversized mirror in your foyer is actually strategic. Mirrors, when placed in front of your window, reflects light. It will make your foyer appear larger and spacious. It's also handy to have around because you can easily check yourself while you are on your way out of the door. It will give you a very good excuse of fixing yourself and admiring your look before stepping out and starting your day.
</ br>
</ br>
</ br>
</ br>
</ br>
</ br>
</ br>
Vintage Pieces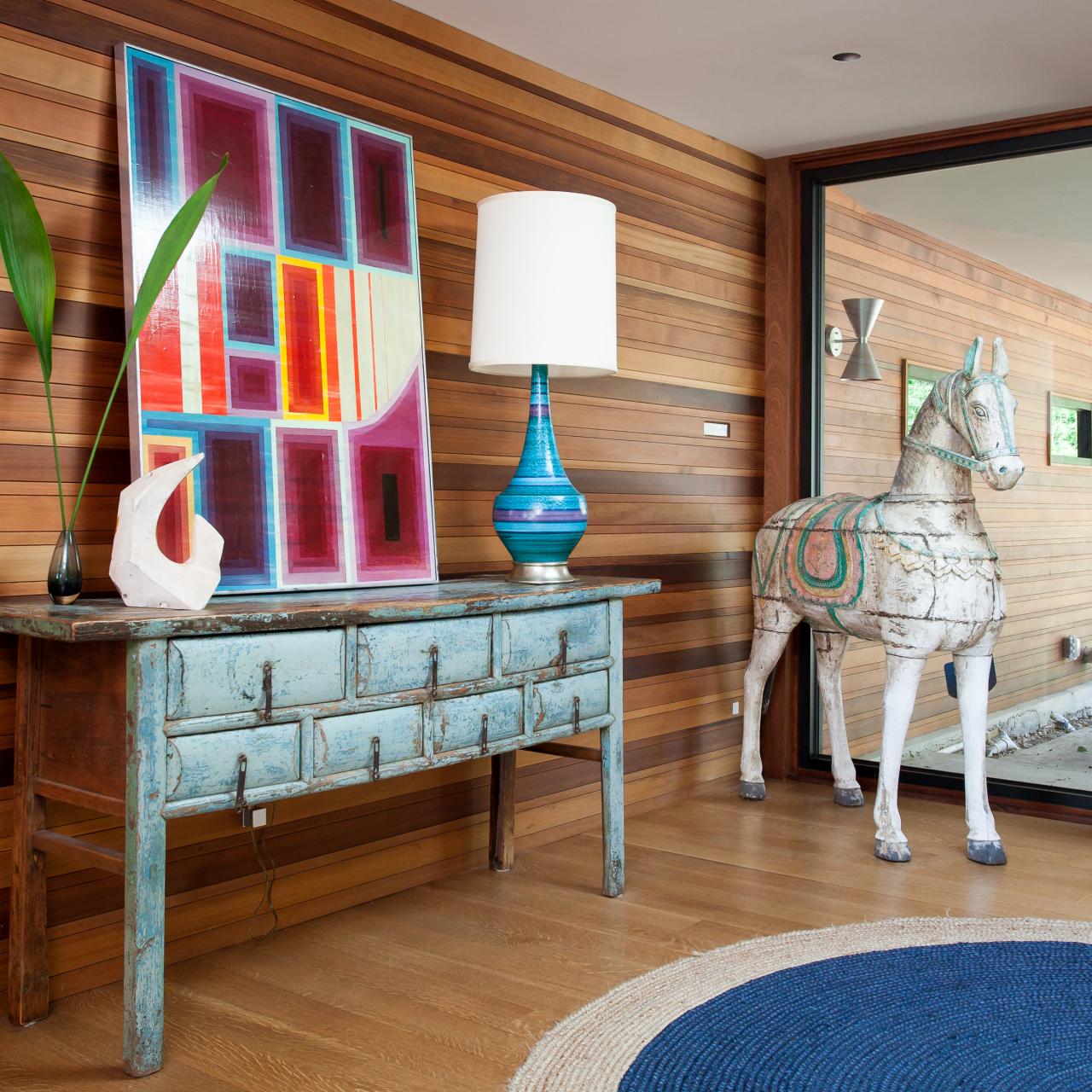 It's nice to have something from the past in your home, especially if those certain pieces hold a significant value to you and your family. It could be your grandfather's old bicycle, your grandmother's favorite vanity mirror, your family's old grand piano, your mother's rocking horse, etc. These are unique pieces that makes your foyer stand out from the rest. Vintage pieces are also great conversation starters for when you are entertaining guests. As they walk into your home, you can casually tell them the story about how you obtained them and how long have you had them. It will be an interesting topic that people would surely enjoy to listen.
</ br>
</ br>
</ br>
</ br>
</ br>
</ br>
Works of Art
Place your interests in your entryway. Whether you're into paintings, sculptures, or pottery, make it a point to have these pieces where people can see them. Sure, you can always have them all in a private room where you can take better care of them, but what's the point of obtaining them if you're just going to hide them? Place one of favorites on a wall just next to your front door. It will your guests right up that you have eye for art and if they are interested in the same artist as you are, you could easily get into a friendly conversation.
</ br>
</ br>
</ br>
Don't hesitate to try these in your very own home. Work with design-build professionals such as Foster Remodeling. These experts know what goes best with your home's interior and they can easily work their around it without compromising its original design. Foster Remodeling has been providing home remodeling solutions to many homeowners in Northern Virginia for over thirty years. Work with them today and get a free estimate.
Sources:
https://www.housebeautiful.com/room-decorating/entryway-ideas/g650/fabulous-designer-foyers/
https://www.pinterest.com/pin/516014069775859271/
https://photos.hgtv.com/rooms/other-space/foyer/midcentury-modern/p/1
https://www.colsite.com/12851-17-excellent-foyer-painting-photo-ideas/home-painting-ideas/
https://www.fosterremodeling.com/wp-content/uploads/2016/12/landscape-foyer-1.jpg
490
980
Foster Remodeling
/wp-content/uploads/2017/11/logo.png
Foster Remodeling
2016-12-20 23:51:04
2018-01-03 13:10:58
How to Spice up Your Foyer